Regular price
Sale price
$4.00
Unit price
per
Sale
Sold out
Share
Please feel free to contact a sales team member to help you complete your order by phone or email. Hello@bildenhome.com, +44 7500663224
Shipping & Returns

£10.00 | orders up to £19.99
£5.00 | orders between £20.00-£49.99
Free Shipping | orders over £50.00

Delivery of our hardware product range from Alexander & Wilks is usually within 2-3 working days.

We accept returns within 14 days providing the product is returned in it's original packaging and in perfect condition (or in the condition it was received in). The customer is responsible for shipping charges on all returned items.
Dimensions & Specifications

Knob 25mm
Knob Diameter | 25mm
Rose Diameter | 25mm
Projection | 21.5mm

Knob 32mm
Knob Diameter | 32mm
Rose Diameter | 32mm
Projection | 27.5mm

Knob 38mm
Knob Diameter | 38mm
Rose Diameter | 38mm
Projection | 32mm
Care Instructions

To eliminate discolouration:

1. Use a polish made exclusively for brass, such as Brasso.
2. Use a gentle cleaning cloth to apply it according to the directions on the bottle (Our preference is a knit-cotton material).
3. Wash the brass with warm water and mild dish soap before polishing it.
4. Apply the soapy water with a soft, moist cloth and clean it until all debris and dust are gone.
The Waltz brass cupboard knob is a round solid brass cupboard knob on a tiered rose with hidden fittings from Alexander Wilks—a contemporary interpretation of a traditional solid brass cupboard handle design.
Alexander & Wilks produces a collection of exquisitely crafted hardware products that elevate the functionality and aesthetics of your cabinetry due to their solid brass structure—created by combining the most modern computer-aided precision production techniques with time-honoured artisanal expertise.
This brass cabinet door knob is available in 25mm, 32mm, and 38mm, making it suitable for multiple functions, from finishing kitchen cabinetry to being the final touch to a chest of drawers.
The Waltz brass cupboard door knob is available in a variety of finishes, including antique brass, black, bronze, polished brass, polished chrome, satin brass, and satin chrome resulting in it suiting traditional Victorian interiors and contemporary aesthetics alike.
Our hardware collection is always provided in singles with all fixings.
Discover our complete hardware collection here.
Are you following us on Instagram yet?
View full details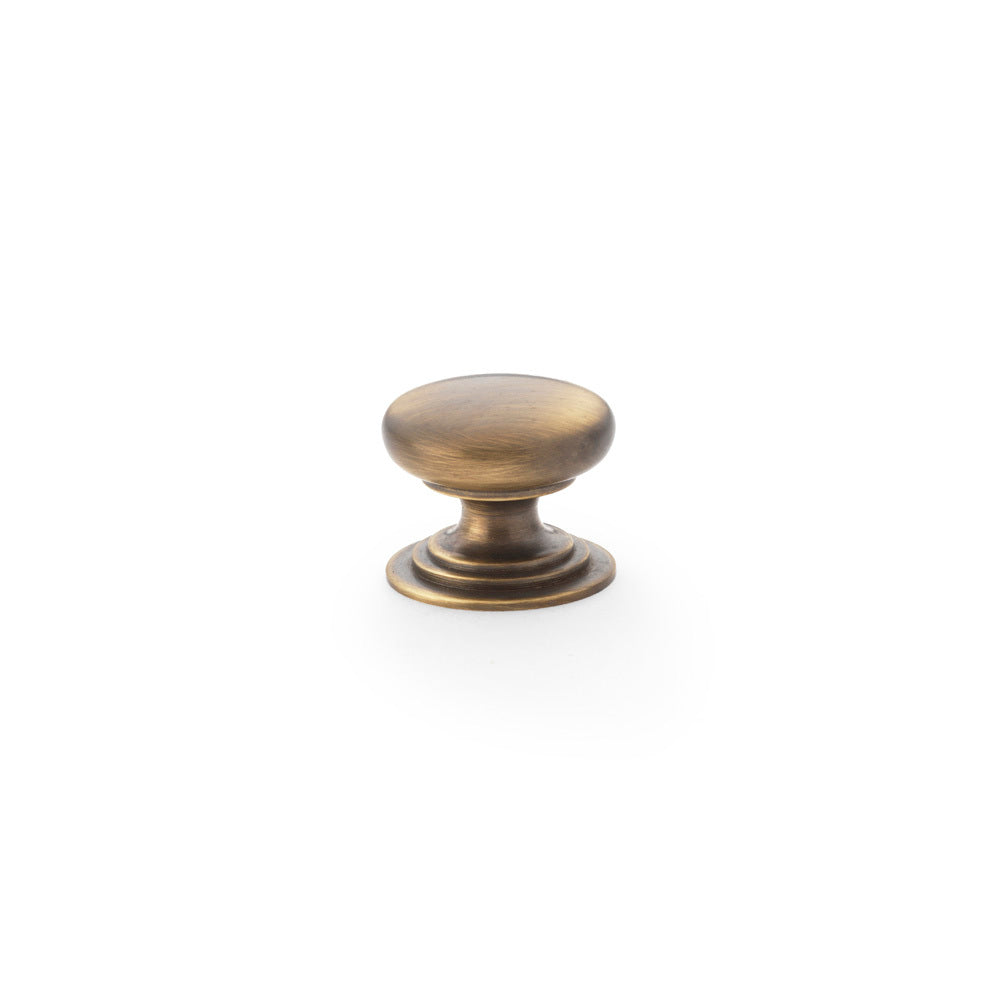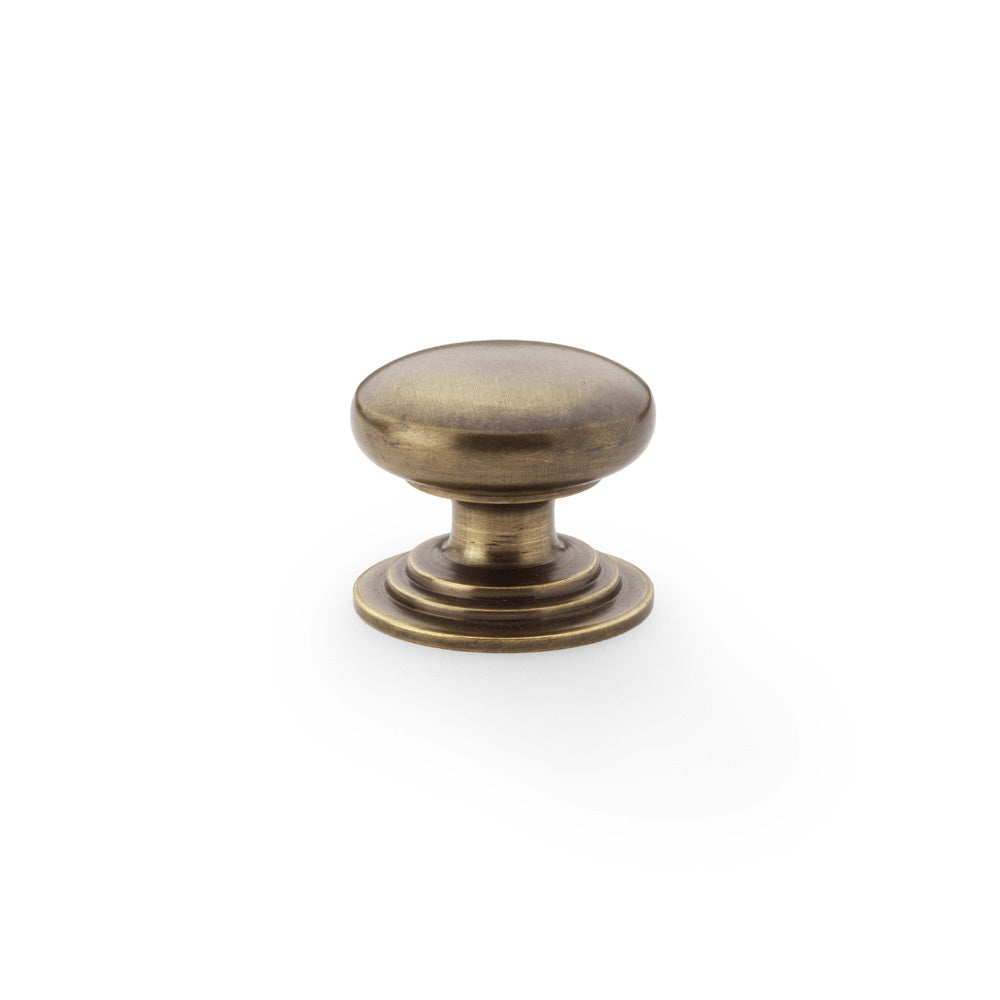 What our customers say about us…
"Exceptional company to deal with. Excellent product & matched by exceptional customer service. Highly recommended". Alan Hepburn

"A very quick turnaround from initial order to receiving the item. I also got good support about the radiator from a phone enquiry I made. Thank you". Maggie Black

"Great products and the customer service was brilliant, thanks very much, will definitely shop here again". Mick Lancastle-Smith